Party experiences
Cooking with friends and family is the perfect way to celebrate a special occasion like a birthday, hen night or Christmas party. I offer an authentic Lebanese cooking experience with or without belly dancing.
Party packages are tailored to your individual requirements and can be held in your own home, garden, self-catering cottage or hired hall.  I can travel to most locations in Wiltshire, Bath and Somerset, Bristol and Gloucestershire.  Choose from one of the packages below or contact me for more information.
Contact me
Learn how to cook mouth-watering Lebanese dishes
This is a unique opportunity to learn how to cook authentic Lebanese food.  My passion for food is contagious and you will come away inspired to bring the fresh flavours of the Middle East into your own kitchen.  After introducing you to Lebanese food, culture and traditions, you will prepare the following:
A dip
A salad
A vegetarian dish
A meat dish
A dessert
Lebanese/Turkish coffee
Price for 2 hours:  £35 per person (minimum group of 10).   Available in-person or online.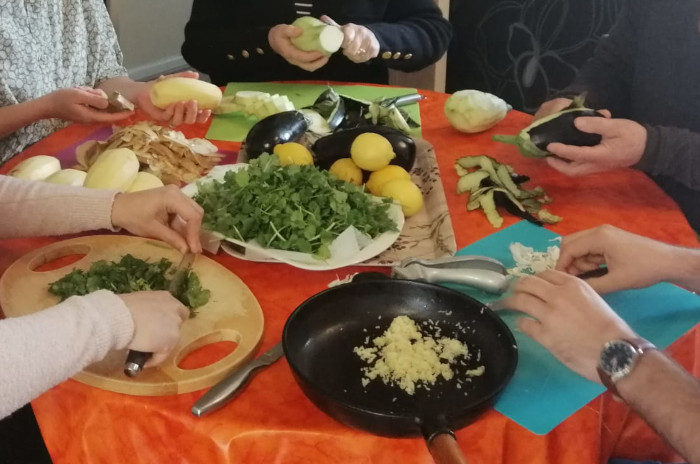 Lebanese catering  and dancing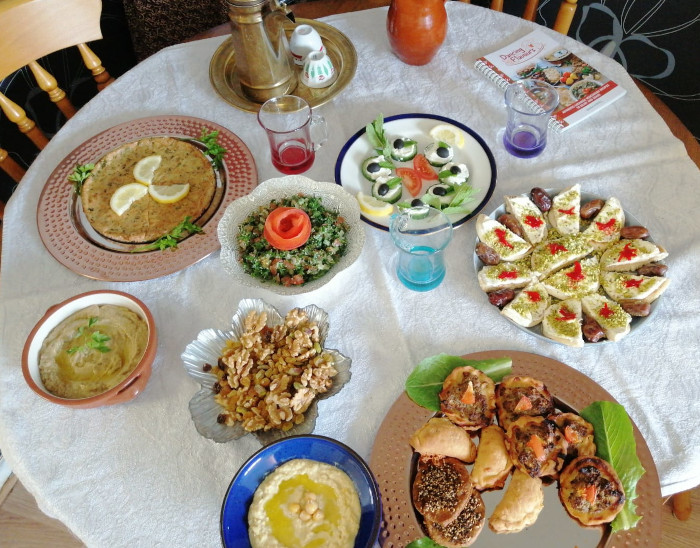 Transport your celebration to the Middle East and learn how to belly dance
Enjoy a Middle Eastern feast based on your preferences which includes:
A dip
A salad
A vegetarian/meat dish
A dessert and Lebanese coffee
After dinner, I will teach you some belly dancing moves so that we can put together a couple of routines to music.  I round off the experience with a solo performance while you relax and top up your drinks!
Price for 2.5 hours: £35 per person (minimum group of 10) plus £180 for the dancing
Hire me as your own personal chef for your special occasion 
Add a touch of the exotic to your dinner party, birthday or special celebration.   Choose your own menu and then let me do the work and bring a Middle Eastern feast to you.  Sample menu:
A dip e.g. hummus
A salad e.g. tabbouleh
A main dish e.g  kafka
A dessert e.g. katayef
Lebanese coffee
Prices: £28 – £35 per person depending on choice of dishes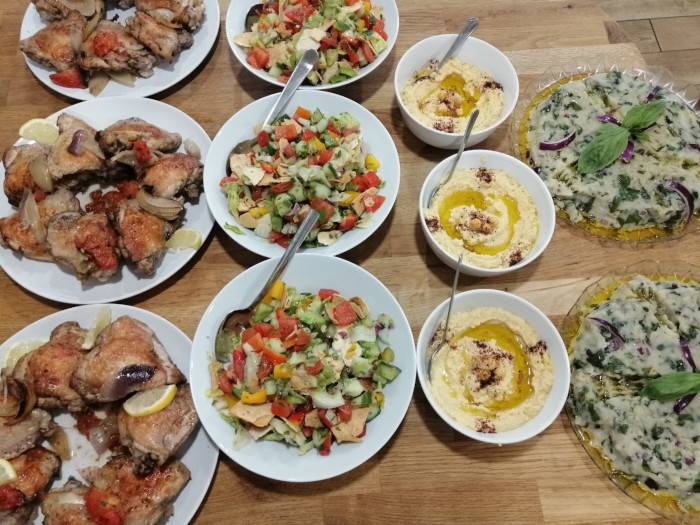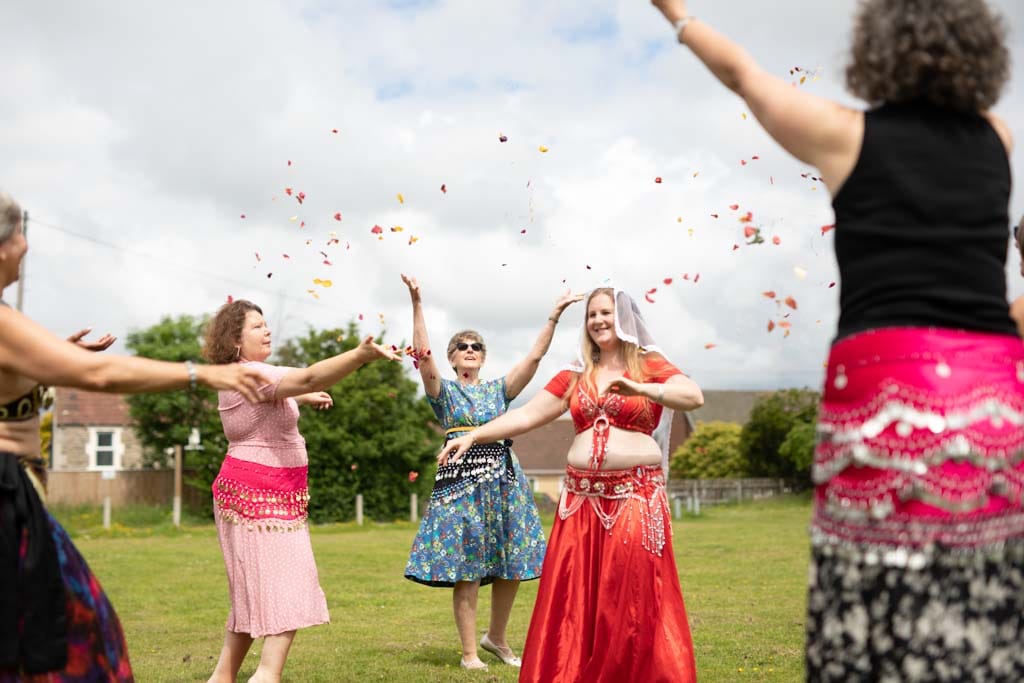 Belly dancing is a fun activity for all ages, sizes and shapes
My belly dancing experience is guaranteed to help you create a memorable celebration whether it is for a birthday, work Christmas party or hen weekend – expect lots of laughter and fun!
Price for 1.5 hours – £220 plus travel expenses.  No limit on group size.
Creating memorable celebrations
 Bringing people together through food and dancing…