Takeaway
Transport yourself to the Mediterranean with my takeaway Lebanese food.  My set menu is available on Wednesday, Friday and Saturday nights.  I also offer custom takeaway orders for special occasions like birthday celebrations and hen parties.
Book your takeaway
Summer menu
Fresh spring flavours to tickle your taste buds.  If you don't fancy any of the dishes below, please get in touch so I can suggest other dishes to suit your taste and occasion.  You can pick up the takeaway yourself or local delivery is available (£5) up to a 5-mile radius from Trowbridge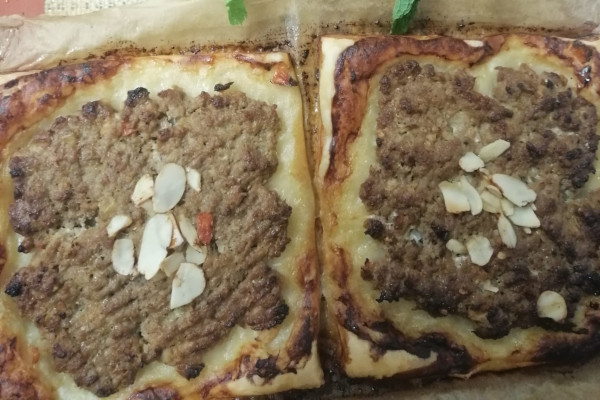 Sfiha
Mince lamb with tomatoes, pomegranate molasses and tahini on filo pastry served with fresh tomatoes and mint:  £8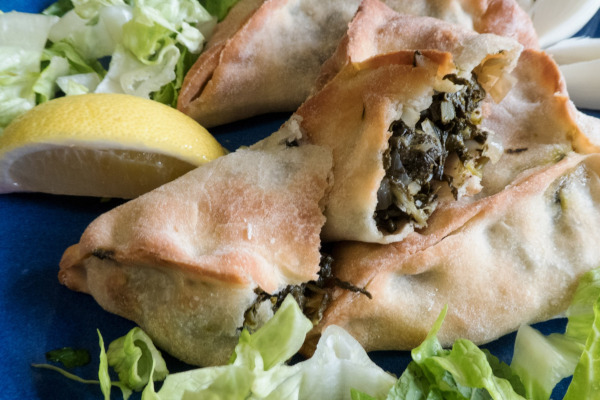 Fatayer spinach (vegan)
Spinach with onion, pomegranate molasses and 7 spices wrapped in homemade crispy pastry served with fresh tomatoes and mint:  £5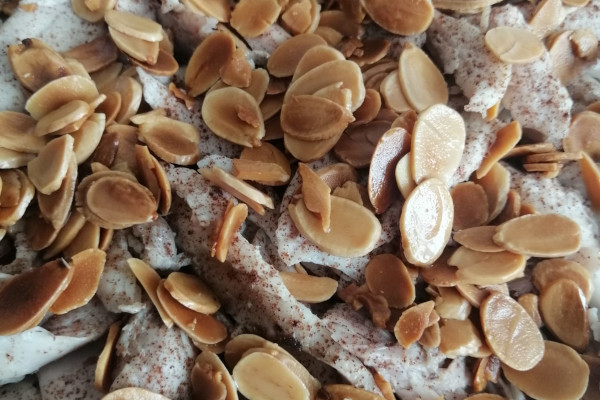 Riz wo Jej
Bed of rice with minced beef topped with aromatic chicken and roasted almond served with yogurt salad:  £12
Arnabit b tahini (vegan)
Roasted florets of cauliflower and potatoes baked in spiced tahini sauce and topped with roasted almonds served with vermicelli rice: £10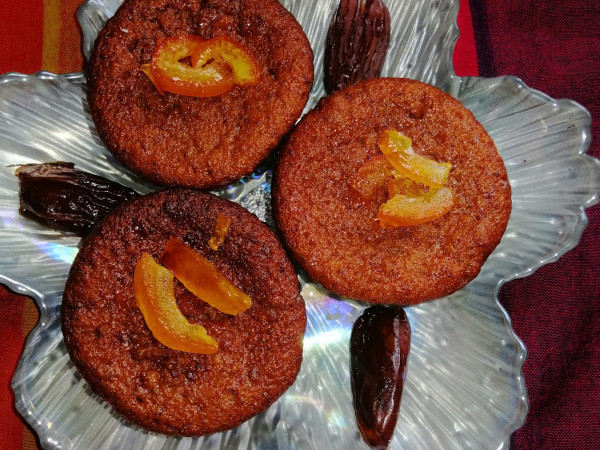 Date cakes
Delicious date cakes for a sweet treat any time of the day: £5

"An amazing takeaway from Wafaa. Delicious beetroot, rainbow chard like I've never tasted, scrummy potatoes, tender chicken and salad I couldn't get enough of, not to mention the baba ganoush. I could eat it all again in a flash. Thank you for listening to what we wanted and going over and above to provide us with such a fabulous experience. "
"We were the lucky ones that got a takeaway tonight. What a Saturday night treat it was. Such a delicious blend of flavours, lovingly prepared and so much of it I can enjoy it all over again tomorrow." Krista, June 21.
"Thanks Wafaa for another amazing takeaway last night, such delicious flavours. Would highly recommend. Basically, anything Wafaa cooked for us was delicious, even the kids love it."